Grass Head Competition
August 15, 2017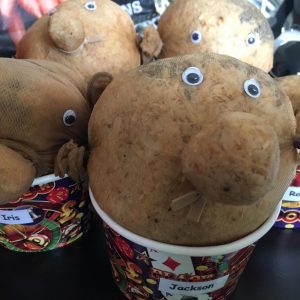 Our Grass Head Competition has finished for another year, surprisingly not as competitive as other years. We've had a lot of cheating over the past 7 years from "feed and weed", re-planting the grass, fertiliser etc.
So this is something we do every year mostly for the parents (haha). But the children love getting involved too. This year we made them from a pair of tights filled with sawdust and grass seed. All bought from the pound shop, so if you are thinking of doing it in your own setting or as an activity for your children, it really doesn't cost a lot.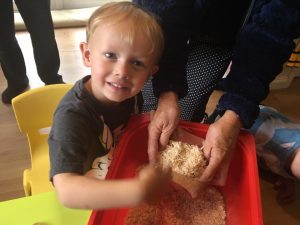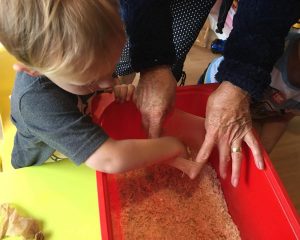 Make sure your grass seed is close to the surface and only in one area. When we first started, we had some turn out like a wolf man. They had hair sprouting from their nose, cheeks and chin. Tie off the ends and use an elastic band to make a nose and even some ears if your going all out. Add googley eyes and find a tub for him to sit in.

The best way to get the hair started is fill the tub with water, and leave your little man upside down over night. Then in the morning just flip him the right way up. Keep the sawdust damp and you should start to see it sprouting hair after day 2 depending on the type of grass seeds.


If your planning on doing this in your setting, a good length of time for the competition is just over a month, this gives the grass enough time to really gain some height. We use Facebook for the parents to send us their photos. They can do this at any point of the growing stage and we add the pictures to their learning diaries to show partnership with parents (which OFSTED loves). All they have to do to win is post a picture of the longest strand of hair next to a ruler, then the longest wins. SIMPLE !!