The Best Apps For Childminding !
February 18, 2018
Hi everyone, ive made this little blog post to follow on from my video.
Here are some of the best apps i have found to play and learn with our childminding children or even your own children, under 5.
1. Onebillion – Maths, age 3 – 5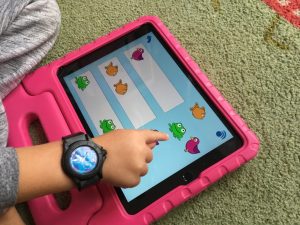 This has to be mine and the children's favourite app by far. It works step by step, really focussing on the different areas of maths. such as shapes, symmetry and matching. As you go through the different areas, you can collect stars and certificates with the child's name on. Its full of fun characters and every day objects that the children can relate to.
My favourite part of this app is that you can have different children's log in's and come back and work from where they left off, gradually building their own profile up.
They also have the next step up with another app, Maths, age 4-6. This is a perfect follow on from the Maths, age 3 – 5. Starting with telling the time and how a clock works. This could be used for younger children too who have a strong calling for maths.
2. Kids Academy – Preschool learning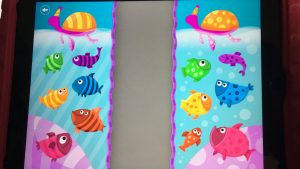 This app has so many different sections it is perfect for any child, picking up on many different interests.
With the Kids Academy app you have the option to print out the work sheets rather than doing them on the ipad, such a good idea if you have your full ratio and are looking to have a sit down activity. The children can pick from the different catagories and from that can pick a game to play, or work step by step through the game following the path.
3. Montessori Preschool – EkDOKI ACADEMY
This game has so many different areas of learning, such as maths, literacy and arts and crafts. The game is laid out like a school and you click on a door to choose a different area. From this, each room is like a classroom filled with different activities for the children to click and play. With such a unique design i can see why my children enjoy playing it so much. It has such a verity of games for the children i would say our youngest to oldest will enjoy playing just as much as each other.
3.5 Code Karts – EKDOKI ACADEMY
For children 4+, i would say that its about right. You have to lay out the right code for the car to travel around the road and reach the finish line. It can be a perfect way to teach the children about order, directions and picking the right colour to go next. My sons new favourite game!
I hope this helps and if you would like to see my video the link is below.
See you again soon xx