We're going back to Butlins in 2018
March 4, 2018
This will be our 4th time at Butlins this year and on average every week since we have left Myles has asked to go back again. So for a birthday surprise we will be heading to Minehead for one of their tots weeks.
Now because Myles will be under 5 luckily we wont be charged by the school to take him out (perfect).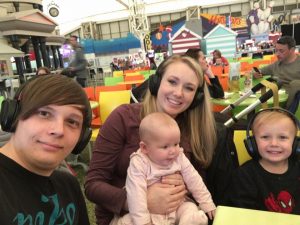 Tots week is all about under 5's and activities that interest them. From football to Mr. Men to even Play-Doh, they have everything you could ever want for a week full of fun. Your day starts at 8 and is jam packed full of things to do until what ever time your eyes can stay open haha.
Print off your Entertainment guide before you arrive to plan ahead with what you and your family want to do and see.
www.butlins.com/before-you-go/
A great idea to have with room only accommodation is to add a dining plan. All You Can Eat breakfast and dinners, a great way to get your energy to last the whole day. Which also means full tummies for the kids as there are so many choices they cant moan they don't like anything !! Bonus !!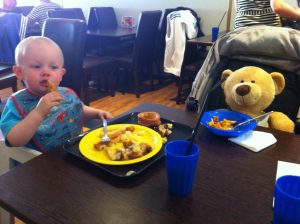 The live shows are amazing and some of the smaller ones are on again over your week incase you have an hour to spare between activities or if you missed it the first time. We watch Fireman Sam twice, but that was because Myles loved it ! Last year we went they had Teletubbies and Mr. Marker. Both where fantastic.
So if you need something else to do, they have 2 fairgrounds. One for under 5's and one for the whole family to enjoy and best of all both are totally FREE !! so if your kids were like ours and wanted to ride the merry go round for the 20th time you don't have to worry about the pennies.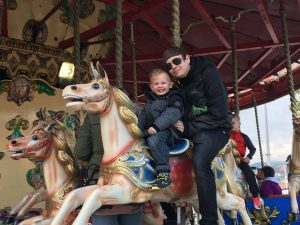 On top of all that theres play-doh sessions, craft mornings and an arcade. If your looking for anything else they do have sport activities that you can book onto like balance bike training, archery and kids football.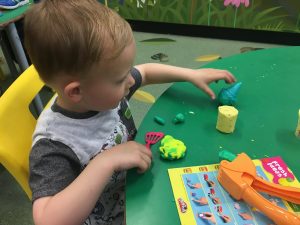 To be honest, i don't think we could ever go back to normal campsites as there just isn't enough going on to keep the kids entertained in the day. But here is like Disneyland mixed with Cbeebies and a beach holiday. Crazy i know but your going to have to check it out!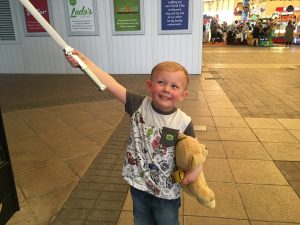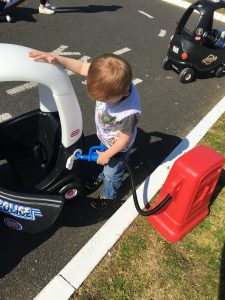 SSSHHHH DON'T FORGET, DON'T TELL MYLES 😀
See you soon x