Tips For Flying With Little Ones
May 9, 2018
Hi everyone, I'm back 😀
So if you're new here I'm Lotte, a mum of 2 and we have recently arrived home from a holiday in Crete, Greece. It was our first holiday away with the 4 of us to celebrate our wedding. The children did great on and off the plane, couldn't be more proud!
So here are a few tips I learnt whilst flying with a 4-year-old and 1-year-old.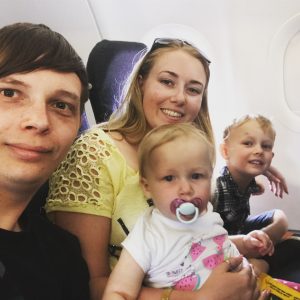 1. Pack early. The Earlier the better.
I packed at least a week before and found there were a few things missing so had time to go out and buy last-minute things. It also gives you enough time to go over what you pack a few days before in case weather changes or things like that.
Heres what I packed for my little ones:
2. Let the kids sleep as much as possible the night before.
We had a night flight on the way there and left the kids to sleep up until the last-minute before throwing them in the car haha. So from 2-7:30am they were wide awake wondering what on earth is going on and as soon as we got on the plane both of them crashed out for at least a good hour. Happy kids, happy flight.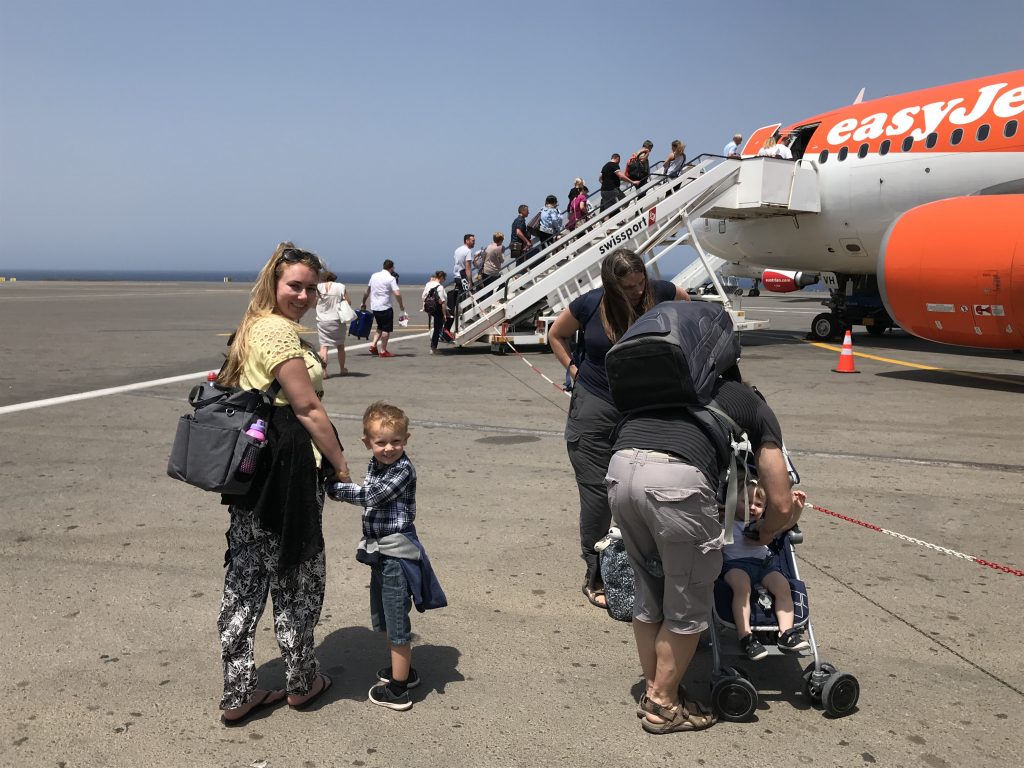 3. Make sure you pack the snacks.
Today is your one day you become a "Yes" mum or dad. I had so much anxiety about flying and if everything was going to be ok. My biggest fear was of Ella, and making sure she didn't scream for the whole 4 hours. So we packed chocolate brioche, yo-yos, Haribo and flapjacks. Everything I knew they both liked and would chill out for a good 15 mins whilst eating them.
I've got a full list of what is in my kid's hand luggage here:
mybabycare Have some great ideas too for flying with little ones.
4. Toilet at every stop.
Myles is terrified of loud noises, so we had to avoid the plane toilet with him as much as possible. That flush even scares me! We made sure he went before the car ride, in the airport and as soon as we landed and luckily he didn't want much to drink either. I also helps to avoid any accidents.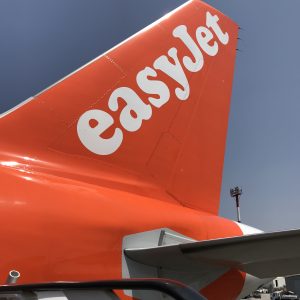 5.Bring the Nanna's.
Lucky for us both of our families were coming with us so it helped to break up the 4-hour ride with different people to distract them both. And who better than a Nanna! They were great to have on our holiday too as it meant we had some time to ourselves whilst they took the kids to the beach.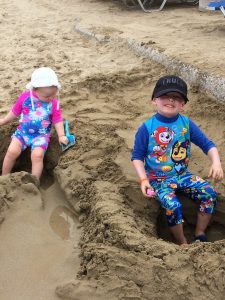 6. Keep the pram.
With Easyjet they let you keep your pram right up to the plane doors, which was a lifesaver for us! We also took her reins and let her go wild around the departure lounge to really tire her out. Then when it was time to queue up, pop her in the pram and off we went. Also great to load the pram bag, jumpers and hand luggage on!
But most of all enjoy the day, there's so much for little explores to learn about and maybe even time to meet the pilot! And if you can have a nap haha.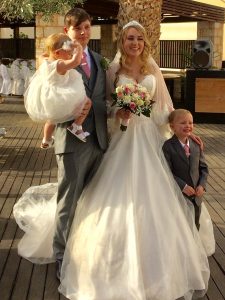 Lotte
A Childminding Mummy